Current Status of the Effort
In February 2017, A Better South Walton (ABSW) pulled the South Walton incorporation referendum local bill from consideration during the 2017 Florida Legislative session. ABSW pulled the bill because from all indications our local delegation did not support incorporation or even allowing the citizens the right to vote on incorporation. … read more
Upcoming Events
Stay tuned for upcoming events!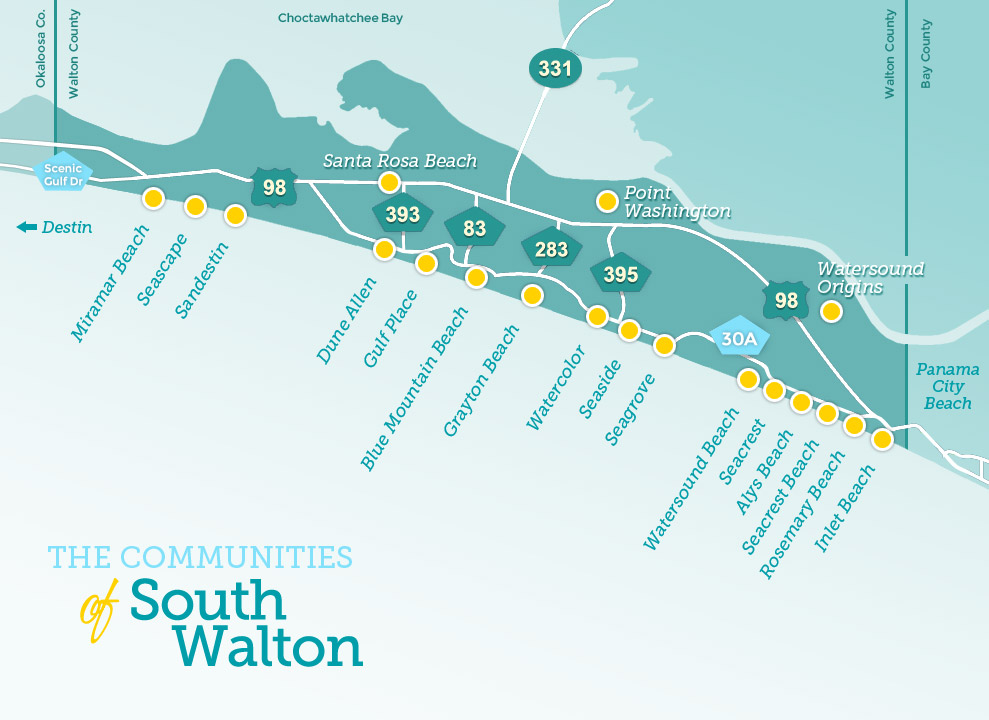 Schedule a Meeting With Us
After a year and a half of research and study ABSW has held multiple community meetings to present our findings and conclusions. We want to continue the dialogue with the community. If you have a group that wants to talk about the incorporation of South Walton as a municipality, we want to meet with you! To schedule a meeting with A Better South Walton email us at info@abettersouthwalton.org. We look forward to meeting with you.
Walton County Info
Resources & Statistics
Walton County is Florida's 41st most populous county, with 0.3% of Florida's population. Click the link for helpful links and resources for Walton County, Florida, government agencies, departments, committees and online resources, as well as extensive statistical data.
read more
Send us a Note
Do you have a comment or suggestion to send us? Do you want more information about incorporating South Walton?